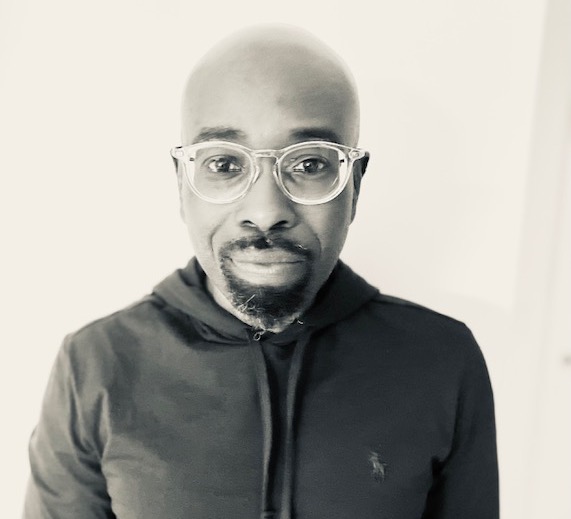 Student nominators share an admiration for his scholarship, advising, and dedication to both.
"His care for his colleagues is abundant. He goes out of his way to make every member of our department feel valued and respected, with particular attention to those of lower rank and underrepresented identities. He attends every job talk and every presentation of graduate student work-in-progress, not just jobs in his field or talks by his students. His questions are both kind and shrewd. I truly believe that Kevin's ethic inspires our whole department to be more rigorous in our work and more caring toward each other," shares doctoral candidate, Katherine Preston.
Nominators explain in detail of Quashie's "care and intellectual generosity," and his "personalized attention and engagement" to provide helpful feedback. His guidance is sought after by a larger network of students and faculty within the field of Black studies.
"His feedback is always incisive and encouraging, and he is attentive to the exigencies of an ever-changing and precarious profession," says sixth-year doctoral candidate, Marah Nagelhout. 
His nominators are equally enthusiastic about Quashie's work and research, as they are about his skillful mentorship. Quashie teaches black cultural and literary studies and primarily focuses on black feminism, queer studies, and aesthetics, especially poetics. 
Quashie's scholarship is "paradigm-shifting," says Preston. His third book, Black Aliveness, or A Poetics of Being won both the 2022 Pegasus Award for Poetry Criticism, presented by the Poetry Foundation, and the 2022 James Russell Lowell Prize, awarded by the Modern Language Association for outstanding literary study. 
Nominators are incredibly grateful for his mentorship and of this, Quashie says, "working--thinking--with graduate students is a reliable source of inspiration for me. That, and because I am sure there are many colleagues who could be recognized for their engagement with graduate students, I am particularly grateful for this kindness."
Faculty members Jerome Robinson, Jessica Plavicki, Kevin Quashie and Patrick Heller received the Graduate School's Faculty Award for Advising & Mentoring at the University Awards Ceremony on May 1, 2023.