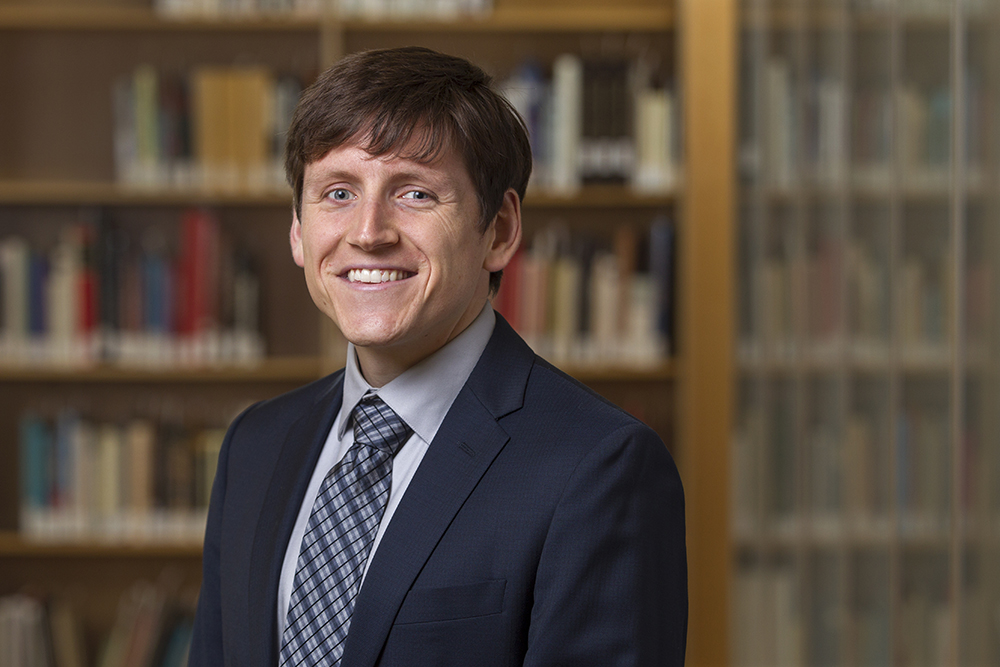 Robinson has served as research advisor to 12 graduate students (seven current, five alumni) and is an extremely sought after dissertation committee member, having served on 39 committees in seven years. He also advises first-year inorganic chemistry Ph.D. students, helping them to navigate courses, new cultures, and research advisor selection. Additionally, Robinson plays a key role in graduate student recruitment for the department.
His student nominators share that "his door was always open during times of high-stress and low confidence, where he helped us bounce back, prioritize our objectives, and reminded us of the appropriate University resources if we wished to use them."
Robinson has launched several popular programs for graduate student professional development and career planning. Through the Chemistry Career Series and Distinguished Alumni Speaker Series, Brown alumni in industry, government, and academia (both those working inside and outside of the traditional tenure-track) are invited back to campus to engage with current graduate students and discuss their career pathways.
"The focus on bringing back former alumni from our department has been especially powerful and inspirational for our students," shares Lai-Sheng Wang, Chair of the Department of Chemistry.
Robinson also established the Graduate Ambassadors Program, which recognizes outstanding current graduate students with a travel award and professional seminars at their alma mater. "Not only does this provide internal and external recognition for our graduate students, this invaluable program enables students to give (often their first) full-length job talk," says Wang.
Additionally Robinson has also partnered with Stacey Lawrence, Senior Associate Director for STEM Initiatives at the Sheridan Center, to host a four-part seminar series, Research Mentoring in STEM, which helps undergraduate and graduate students make the most of their relationships with research mentors.
"The best part of my job is working with students and helping them to realize and achieve their goals. I wouldn't be here without the outstanding mentorship that I received in my undergraduate and graduate studies, and I am so grateful to have the opportunity to encourage, mentor, and advise the next generation of scientists here at Brown," says Robinson.
Robinson is also actively mentoring outside of Brown in the Rhode Island community. He provides research opportunities to local high schoolers through programs such as ACS Project Seed and personally helps with developing and judging students' Science Fair projects. He annually organizes STEM Day, where more than 100 local high school students spend a day with Chemistry Department students, participate in a variety of scientific demonstrations, and discuss the college application and admission process.
For his own work, Robinson has significant contributions in the field of small molecule activation and chemical catalysis. He has pioneered the development of several novel methods for the generation of biodegradable polymers and has received numerous grants supporting his work, including an NSF CAREER award in 2022. 
Faculty members Jerome Robinson, Jessica Plavicki, Kevin Quashie and Patrick Heller received the Graduate School's Faculty Award for Advising & Mentoring at the University Awards Ceremony on May 1, 2023.