Horace Mann Medal Winners
Brian G. Keating '95 Sc.M., '00 Ph.D.
The 2022 Horace Mann Medal is awarded to Brian G. Keating, the Chancellor's Distinguished Professor of Physics at UC San Diego's Center for Astrophysics and Space Sciences. The Medal is awarded at Commencement to a Brown University Graduate School alum who has made significant contributions in their field. Join us on Saturday, May 28 at 12:30 pm at 85 Waterman Street for his forum presentation, Think Like Galileo Galilei: How to Remain Relevant for Half a Millennium.
Keating is currently the principal investigator and director of the Simons Observatory Project Office, which is currently under construction in the Atacama Desert in northern Chile. This observatory will provide scientists a unique opportunity to study the nature of fundamental physical processes that have governed the origin and evolution of the universe. Over 270 scientists, engineers and technologists from over 35 institutions around the world are contributing to the project, making it the world's largest cosmology collaboration. 
Ares J. Rosakis '80 Sc.M., '82 Ph.D.
An international leader in solid mechanics and structures engineering, Ares J. Rosakis '80 Sc.M., '82 Ph.D., is the recipient of the 2020/2021 Horace Mann Medal.
Rosakis is recognized for his research and mentoring skills, as well as being "a champion of societal impact that can be realized through the sciences," Sorensen Family Dean of the Brown School of Engineering, Larry Larson in his nomination. The Medal is awarded at Commencement to a Brown University Graduate School alum who has made significant contributions in their field.
Rosakis currently serves as the Theodore von Kármán Professor of Aeronautics and Mechanical Engineering at the California Institute of Technology (Caltech), where he started in 1982 as the Institute's youngest tenure track faculty member. In the Brown tradition, his work is highly interdisciplinary and combines basic science and technology.
During his career, Rosakis has made a number of pioneering contributions to his field. One of his research interests combines engineering fracture mechanics and geophysics. Rosakis collaborated with seismologists to design experiments that accurately mimic the movement of the Earth's crust during an earthquake in a controlled laboratory setting. One of his biggest contributions in geophysics is the experimental discovery of super-shear ruptures (super-fast shear cracks that exceed the shear wave speed of the host solid), a phenomenon that is also observed during the rupturing of natural faults resulting to very destructive, super-shear earthquakes and tsunamis. His work has helped scientists better understand the release of energy from large earthquakes in the form of seismic waves and how to apply this information to create safer buildings and infrastructure. 
Sharona Gordon '90, '94 Ph.D.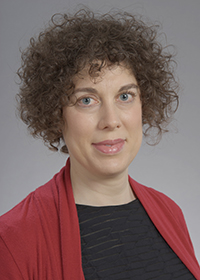 As the recipient of the 2019 Horace Mann Medal, Sharona Gordon '90, '94 Ph.D. embodies the qualities symbolized by this award: academic achievement, leadership and a dedication to students, colleagues, community and profession. The Medal is awarded at Commencement to a Brown University Graduate School alum who has made significant contributions in their field. 
As noted by Anita Zimmerman, Professor and Vice Chair of Molecular Pharmacology, Physiology and Biotechnology at Brown, "Dr. Gordon is a truly unique and brilliant scientist who has established a reputation as one of the top ion channel biophysicists in the world. Her approach to science is always very creative and yet quantitative and rigorous. She also has a talent for identifying important questions that are both feasible and fundable."
Gordon will share her knowledge in her Commencement forum titled, "If I'm Not Safe, No Body Is: Science, Power, and Activism in the Age of #MeToo". It is open to the public and takes place on Saturday, May 25, at 11 a.m. in Salomon 001, on the College Green.
Gordon is an accomplished educator with over 20 years of teaching and research experience. She is currently a Professor of Physiology and Biophysics at the University of Washington (UW) in Seattle, where she was promoted from both assistant and associate professorships. She has also served as an Assistant Professor of Physiology at the University of Texas Southwestern Medical Center. As a postdoc, she worked as a Senior Fellow at the Howard Hughes Medical Institute at UW on structure and function of cyclic nucleotide gated ion channels involved in sensory transduction. 
Silvia E. Giorguli Saucedo '04 PhD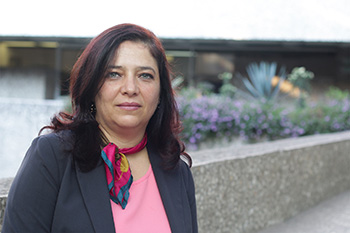 Silvia E. Giorguli Saucedo is the first female president of El Colegio de México (Colmex), the top research and teaching university for social sciences and humanities in Mexico.
After receiving her PhD at Brown in 2004, she joined the faculty of the Center for Demographic, Urban and Environmental Studies at Colmex. In 2009 she was named director of the Center, where she transformed and revitalized the master's and doctoral programs, adding a new program of modular training in advanced research methods, and hiring a number of new faculty from top-tier U.S. doctoral programs. She also established a new demographic journal, Coyuntura Demográfica, and from 2009 to 2015 she was president of the Mexican Demographic Society. 
Her research and academic activities focus on the issue of international migration from Mexico to the United States and its consequences for the Mexican population on both sides of the border. She has also studied the transitions to adulthood in Latin America, and the effects of demographic change, particularly on education. 
Guido W. Imbens '91 Ph.D.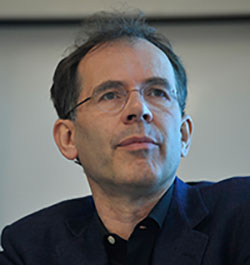 Guido W. Imbens is an influential econometrician who teaches at Stanford University's Graduate School of Business. Imbens is known for his widely cited research on developing methods for drawing causal inferences in observational studies, using matching, instrumental variables, and regression discontinuity designs. This research has laid the methodological groundwork for empirical studies in economics and other social sciences. Peers say his prodigious scholarship has elevated the quality of research in economics, statistics, and biomedical sciences, influencing how clinical trials are analyzed, for example. 
Arriving at Stanford in 2012, Imbens is the Applied Econometrics Professor and Professor of Economics at the Graduate School of Business. He is also Professor of Economics at the School of Humanities and Sciences and a Senior Fellow at the Stanford Institute for Economic Policy Research.
He completed his doctoral degree at Brown University in 1991 and went on to teach at Harvard University, UCLA, and UC Berkeley. He is a fellow of the Econometric Society and the American Academy of Arts and Sciences.
Sridhar Ramaswamy '95 Ph.D.
Sridhar Ramaswamy is a visionary executive with a track record of technical innovation. As Senior Vice President for Ads and Commerce at Google, Dr. Ramaswamy has helped to shape the global online advertising business, while helping to create Google's multi-billion dollar advertising business and its original product, AdWords.  He leads Google's advertising and commerce business, which encompasses search advertising, display and video advertising, Google Shopping, Android Pay and many more global platforms.
At Google, he and his team have used innovative methods to make online advertising relevant for users and cost effective for marketers. His innovations include creation of online auction models with highly precise ad-delivery, the development of a scientific framework and platform for understanding how website layouts and user interface components impact online monetization, and the establishment of leading ads quality systems.  
Before going to Silicon Valley in 1999, he worked at Bell Labs, where his papers provided the first efficient algorithm for mining outliers in large data sets and is considered a pioneering contribution in the field. 
Dr. Ramaswamy received the Ph.D. in Computer Science from Brown University in 1995. He remains connected to Brown University, serving in the inaugural cohort of the Computer Science Advisory Board and, in 2014, delivering the first talk in the department's IT Leaders Lecture Series.
Lynn Rothschild '85 Ph.D.
Lynn Rothschild is a pioneer in Astrobiology, a Senior Scientist and Lead Scientist for Synthetic Biology at NASA Ames Research Center and a teacher influencing multiple levels of study on space and life. She has broad training in biology and received the Ph.D. in Molecular and Cell Biology from Brown University in 1985.
At the Ames Research Center in California, her lab has focused on broad evolutionary questions and space applications. She explores how life, particularly microbes , has evolved in the context of physical environment, both here and potentially elsewhere. By hosting undergraduates, graduate students and postdoctoral fellows from around the world, her lab has a significant impact on graduate education in this field.
She is shaping the field of Astrobiology. Dr. Rothschild was the founding co-editor-in-chief of the International Journal of Astrobiology and organized the first three Astrobiology Science Conferences. She has served as the Director of the Astrobiology Strategic Analysis and Support Office at NASA. 
Over the past six years, Dr. Rothschild has developed and led a program in synthetic biology at NASA. She works with researchers in academia, industry and government agencies in the U.S. and abroad.  
She remains connected to Brown as an adjunct Professor in Molecular Biology, Cell Biology, and Biochemistry. Since 2011, Dr. Rothschild has been the faculty advisor of a combined Brown-Stanford iGEM team, which is a student synthetic biology competition. In 2014, the team was expanded to include Spelman College.
She was elected to the Presidency of the Society of Protozoologists and served on the Executive Council of the International Society of Protistology. She is an elected of the Linnean Society of London, Corresponding Member of the International Academy of Astonautics, a Fellow of the California Academy of Sciences and a Fellow of the Explorer's Club. She has won numerous NASA awards, including the 2013 NASA Innovative Advanced Concepts (NIAC) Fellowship and NASA Outstanding Achievement Award. She was the 2015 recipient of the Isaac Asimov Award from the American Humanist Association.
John H. Ewing '71 Ph.D.
John H. Ewing, President of Math for America, received his Ph.D. in Mathematics from Brown University in 1971, has a distinguished mathematical career and a record of outreach aimed at improving mathematics and science education in U.S. public secondary schools.  His leadership roles range from innovative publishing to fostering programs that promote excellence in K-12 education.
Math for America brings together the best teachers of math and science into a professional community, where they share knowledge and advance their skills, and supports them through fellowships. The long-range goal is to make teaching a viable, rewarding, and respected career choice for the best minds in math and science. Started ten years ago in New York City, MfA will next year have more than 1,100 teachers in programs that extend to Berkeley, Boston, Los Angeles, San Diego, Utah and Washington, D.C.
Prior to his focus on K-12 teaching, Dr. Ewing served as Executive Director of the American Mathematical Society, a professional society of more than thirty thousand research mathematicians. Earlier, Dr. Ewing was Professor at Indiana University, serving as chair of the Mathematics Department (twice) as well as Editor-in-chief of the American Mathematical Monthly and the Mathematical Intelligencer.
He is a Fellow of the American Association for the Advancement of Science and the American Mathematical Society, and a member of many other groups. Among other awards, he received an honorary doctorate from St. Lawrence University and the Yueh-Gin Gung and Dr. Charles Y. Hu Distinguished Service to Mathematics award from the Mathematical Association of America.
Karen L. King '84 Ph.D.
Karen L. King is the Hollis Professor of Divinity at Harvard University. She is the first woman appointed to this, the oldest endowed chair in the United States (1721). Prior to her October 2009 appointment to the endowed chair, she served as the Winn Professor of Ecclesiastical History. She was first appointed to the Harvard Divinity School in 1998.
Trained in comparative religions and historical studies, she pursues teaching and research specialties in the history of Christianity. Her particular theoretical interests are in discourses of normativity (orthodoxy and heresy), gender studies, and religion and violence.
Her books include The Secret Revelation of John; The Gospel of Mary of Magdala: Jesus and the First Woman Apostle; What Is Gnosticism?; Reading Judas: The Gospel of Judas and the Shaping of Christianity (with Elaine Pagels); and Revelation of the Unknowable God.
She has received research grants and awards for excellence in teaching and research; among them are grants from the Luce Foundation, the Ford Foundation, the National Endowment for the Humanities, Deutsche Akademische Austauschdienst, and the Graves Foundation.
Dr. King is a member of the American Academy of Religion, the Society of Biblical Literature, the International Association for Coptic Studies, and Studiorum Novi Testamenti Societas.
Chao-Han Liu, '65 Ph.D.
Chao-Han Liu is a radio scientist and an international leader in solar terrestrial physics and global change research.  He also has made significant contributions to education through administrative leadership positions.
Dr. Liu is the Distinguished Scholar at Academia Sinica and the KT Li Distinguished Chair Professor at the National Central University in Taiwan. He served as Vice President of Academia Sinica from 2006 to 2011 after serving as President of the National Central University for 12 years and as Chancellor of the University System of Taiwan for four years.
He started his academic career at the University of Illinois at Urbana-Champaign in 1965, where he taught electrical engineering for 25 years.
Dr. Liu was elected a Foreign Associate of the U.S. National Academy of Engineering, which cited his contributions to ionospheric research and international leadership in atmospheric remote sensing. He is an Academician of Academia Sinica, and a Member of the Academy of Sciences for the Developing World.
Albrecht Hofmann '69 Ph.D.
Albrecht Hofmann is the Emeritus Director of the Max Planck Institute, located in Mainz, Germany. Since receiving his degree at Brown University, he has pursued a distinguished scientific career in geochemistry. He is now internationally recognized as one of the three leading geochemists of his generation.
After completing his degree, Professor Hofmann joined the scientific staff of the Carnegie Institution of Washington. In 1980, he was invited to establish the Geochemistry Division of the Max Planck Institute for Chemistry, and he served as director until his formal retirement in 2007. The aim of his studies is to understand the evolution of the Earth's interior, particularly its mantle and deep crust, but also, more indirectly, its core.
Professor Hofmann has been a visiting professor at numerous prestigious universities. At present, he is a Visiting Senior Research Scientist at the Lamont-Doherty Earth Institute of Columbia University, New York, and Adjunct Professor at the University of Nanjing, China. 
In 1999, he was elected Foreign Associate of the U.S. National Academy of Sciences. He is the recipient of the Harry H. Hess Medal of the American Geophysical Union, The V.M. Goldschmidt Medal of the Geochemical Society, and the Franco-German Humboldt Award.
Professor Hofmann has served as president of the European Union of Geosciences, and as president of the European Association of Geochemistry.  
He is Associate Editor of the journal Contributions to Mineralogy and Petrology, and is member of the Editorial Advisory Board of the electronic journal G Cubed – Geochemistry, Geophysics, Geosystems.
Lynn Pasquerella '85 Ph.D.
Lynn Pasquerella received the award after being named the 18th president of Mount Holyoke College, where she served until June 2016. She is currently president of the Association of American Colleges and Universities. She is known as an accomplished scholar, medical ethicist, and global advocate for women's education and empowerment.
Earlier, she was project leader for a research team with the Africa Center for Engineering Social Solutions, focusing on empowering women in an AIDS-ravaged section of Kenya.
She has some roots in Rhode Island. For nineteen years, she was a member of the philosophy department at the University of Rhode Island. In 2004, Pasquerella became URI's associate dean of the graduate school. In 2006, she was named vice provost for research and dean of the graduate school.
A first-generation college student, she transferred to Mount Holyoke in 1978 as a junior from Quinebaug Valley Community College. She graduated from Mount Holyoke magna cum laude and a member of Phi Beta Kappa in 1980. She earned her Ph.D. in Philosophy from Brown University in 1985.
Joanne Leedom-Ackerman '74 A.M. in creative writing
Joanne Leedom-Ackerman is a novelist, short story writer, journalist, and activist working to protect free expression. Her works of fiction include The Dark Path to the River and No Marble Angels. She has also published fiction and essays in books and anthologies, including Short Stories of the Civil Rights Movement; Remembering Arthur Miller; Electric Grace; Snakes: An Anthology of Serpent Tales; Beyond Literacy; Women For All Seasons; Fiction and Poetry by Texas Women; The Bicentennial Collection of Texas Short Stories; and What You Can Do.
Leedom-Ackerman is a vice president and former international secretary of International PEN as well as former chair of International PEN's Writers in Prison Committee. She served as president of PEN Center in Los Angeles, and she currently serves on the boards of PEN American Center, the PEN/Faulkner Foundation, Poets and Writers, the International Center for Journalists, Human Rights Watch, and the International Crisis Group. She is also a member of the Board of Trustees of Johns Hopkins University and a trustee emerita of Brown.
As a reporter for The Christian Science Monitor early in her career, Leedom-Ackerman won awards for her nonfiction and has published hundreds of articles in newspapers and magazines. She has taught writing at New York University, City University of New York, Occidental College, and the University of California–Los Angeles extension. She graduated cum laude from Principia College and received a second master's from Johns Hopkins University.
Mary Lou Jepsen '87, '97 Ph.D.
Mary Lou Jepsen, the founding chief technology officer of One Laptop Per Child (OLPC), has been a pioneer in developing display technologies —from flat-panel televisions and laser displays, to holography and day-lighting. She grew up on a family farm in Connecticut before diving into technology during her junior year at Brown University, driving nuclear submarines for the U.S. Naval Underwater Systems Center in New London, Conn. She graduated from Brown with degrees in art and electrical engineering, then earned an M.S. from MIT, where she studied in the Media Lab's Spatial Imaging group. After briefly teaching computer science and creating large-scale holographic art installations, Jepsen returned to Brown to earn a Ph.D. in optics.
In 1995 Jepsen cofounded MicroDisplay, a California–based company that manufactures liquid crystal-on-silicon chips for high-definition TV displays. She was chief technology officer of Intel's display division through 2004, leaving to join Nicholas Negroponte in January 2005 to establish One Laptop Per Child. The company's mission has been to deliver low-cost, mesh-networked laptops en masse to children in developing countries.
During her two years as chief technology officer of the OLPC non-profit foundation, Jepsen invented the power-efficient screen that became a key feature of the $100 laptop known as the XO.  By the end of 2005, she had completed the initial architecture, led the development of the first prototype – unveiled by Secretary General Kofi Annan at a United Nations summit – and signed up some of the world's largest manufacturers to produce the XO-1 model.  The "greenest" of all laptop computers, the XO can be run on solar power, making it useful in remote areas with unreliable or limited energy sources.
Jepsen left OLPC at the end of 2007 to commercialize the technology through Pixel-Qi, the company she founded and now heads. Through Pixel Qi she is bringing a new generation of super high-resolution, low-cost and low-power screens into mainstream laptops, e-book readers, cellphones and digital cameras.
Tracy Denean Sharpley-Whiting '94 Ph.D.
Professor of French and Italian at Vanderbilt University, Tracy Denean Sharpley-Whiting received her Ph.D. in French Studies from Brown in 1994. A national commentator on issues ranging from race and cultural stereotyping, to hip-hop culture, to the pre-9/11 relationship between France and the United States, Sharpley-Whiting was named as a "rising superstar" among black intellectuals in the Chicago Sun-Times in 2002 by former Brown professor Michael Eric Dyson. "In an era when interdisciplinarity is lauded, Sharpley-Whiting's immense intellect and huge curiosity make her an ideal example," Dyson wrote. She is "one of the country's most brilliant and prolific racial theorists."
Sharpley-Whiting teaches comparative diasporic literary and cultural movements, eighteenth- and nineteenth-century French narrative, Francophone Studies, critical race studies, feminist theory, Jazz Age Paris, film, and black popular culture at Vanderbilt, where she is also director of African American and Diaspora Studies and the W. T. Bandy Center for Baudelaire and Modern French Studies.
The author of many articles and book chapters, Sharpley-Whiting's published work includes Negritude Women (2002); Black Venus: Sexualized Savages, Primal Fears and Primitive Narratives in French (1999); and Frantz Fanon: Conflicts and Feminisms (1998). Her co-edited volumes include The Black Feminist Reader (2000); Spoils of War: Women of Color, Cultures & Revolutions (1997), which received Honorable Mention for Outstanding Book by the Gustavus Myers Center for the Study of Bigotry and Human Rights in North America ; and Fanon: A Critical Reader (1996).
Sharpley-Whiting serves on the editorial boards of Modern Fiction Studies and The International Journal of Francophone Studies, and was chair of the Advisory Committee on Foreign Languages and Literatures for the Modern Language Association. She has also won fellowships from the Rockefeller and Camargo foundations, and the George A. and Eliza Gardner Howard Foundation. She has recently completed a book entitled: Pimps Up, Ho's Down: Young Black Women, Hip-Hop and the New Gender Politics (New York University Press, 2007) and is beginning work on another book on black women in Paris during the Jazz Age.
Maria T. Zuber '83 Sc.M., '86 Ph.D.
For geophysicist Maria Zuber, exploration is a way of life. The first woman to head the department of Department of Earth, Atmospheric, and Planetary Sciences at the Massachusetts Institute of Technology, Zuber has spent her lifetime extending the outer edges of our knowledge of the solar system. Beginning at age ten, when she ground the optics for her first telescope, Zuber has been helping us discern the minutest details on objects that are very, very far away.
A University of Pennsylvania graduate, Zuber earned her Ph.D. in geophysics at Brown in 1986 and in 1995 joined the faculty at MIT, where she is currently the E.A. Griswold Professor of Geophysics. She studies the structure and evolution of planets, specializing in the application of laser-ranging and radio-tracking systems on spacecraft. She has led or co-led spacecraft instrument investigations that have flown to the moon, Mars, and an asteroid, and she is involved in missions under development that will orbit Mars, the moon, Mercury, and the asteroids Ceres and Vesta. The topographic map of Mars produced by her laser altimeter on the Mars Global Surveyor spacecraft is the most accurate topography model for any planet, including Earth.
Named one of "the 50 Most Important Women in Science" by Discover magazine in 2002, Zuber is the recipient of numerous honors and awards. She is a member of the American Philosophical Society and the National Academy of Sciences, and she is a fellow of the American Academy of Arts and Sciences and the American Geophysical Union. Appointed to the Presidential Commission on Implementation of United States Space Exploration Policy by President George W. Bush in 2004, Zuber has been honored by NASA with the Distinguished Public Service Medal as well as a variety of project-based awards.
Zuber lives in Lexington, Massachusetts, with her husband, Jack Mizerak, a financial executive, and their sons, Jack and Jordan.
Wen-Hsiung Li '72 Ph.D.
When Wen-Hsiung Li began his Ph.D. program in applied mathematics at Brown in the late 1960s, biology and mathematics were unrelated fields. Thanks in large part to the research he has conducted since leaving Brown, however, these and other disciplines have joined forces to form a number of entirely new endeavors. Brown's new graduate programs in biostatistics and bioengineering, for example, owe much to Li's pioneering efforts in his own field, molecular evolution.
Li completed his Ph.D. in 1972 and went on to write one of the first textbooks on molecular evolution. As a postdoctoral researcher, he began work on what would become the first of his signature discoveries: the "molecular clock." Li was the first scientist to successfully prove that different species evolved at different rates over time. (Rats, for example, evolve about five times faster than a humans.) His other contributions include improving the tests that determine organisms' genetic relationships, tracking mutation rates in males and females, identifying the role of "junk DNA" in the evolutionary process, and exploring the origin of fullcolor vision in primates.
The George Beadle Distinguished Service Professor in Ecology and Evolution, Li has been at the University of Chicago since 1999. He received a bachelor's degree in engineering from Chung-Yuang College of Science and Engineering, Taiwan, in 1965, and a master's degree from National Central University, Taiwan, in 1968. After Brown, he pursued postdoctoral research in genetics at the University of Wisconsin and in 1973 became assistant professor at the University of Texas Health Science Center-Houston.
Li has served as an editor or associate editor of several international journals in genetics and evolution. He was elected president of the Society for Molecular Biology and Evolution in 2000, to Taiwan's Academia Sinica (National Academy) in 1998, to the American Academy of Arts and Sciences in 1999, and to the National Academy of Sciences in 1993. He was awarded the Balzan Prize 2003 for Genetics and Evolution, a highly prestigious honor in sciences and humanities.
Joel D. Scheraga '79 A.M., '81 Ph.D.
Joel D. Scheraga is national program director for the Global Change Research Program in the United States Environmental Protection Agency's Office of Research and Development. Responsible for supervising an extensive research effort, as well as several laboratories and centers, Scheraga directs policy-related assessments of global changes in air and water quality, ecosystems, and human health. He chaired the assessment effort that resulted in the EPA's report to Congress on the potential consequences of climate variability and change.
Scheraga's contributions to environmental research and policy extend beyond national borders. He is vice chair of the Global Change Program of the World Conservation Union's Commission on Protected Areas and serves as the U.S. delegate to the Intergovernmental Panel on Climate Change. Scheraga has published numerous articles on global climate change, environmental economics, public policy, the integration of science and policy in multidisciplinary programs, and applied microeconomics. He was co-editor and lead author of Climate Change and Human Health: Risks and Responses, released by the World Health Organization in 2003, and he co-authored a report on the effects of climate change on water quality in the Great Lakes region. In recognition for his contribution to this project, he was awarded an EPA bronze medal for commendable service – one of five such awards that he has received in his tenure at the agency.
Prior to joining the EPA, Scheraga taught economics at Rutgers University and was a visiting professor of economics at Princeton. He received his bachelor's degree in geological sciences and his master's degree and doctorate in economics from Brown University.