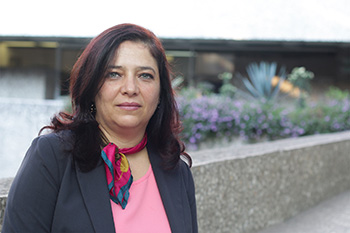 The honor is bestowed annually to a Brown University Graduate School alumnus or alumna who has made significant contributions in his or her field.  She will be honored at Commencement.
"The Other Side of the Migration Story: The Implications of Mexico-U.S. Migration for Mexico," her Commencement Forum talk, is open to the public and takes place on Saturday, May 26, at 11 a.m. in Metcalf Research Laboratory, Friedman Auditorium, Room 101, located at 190 Thayer Street.
After receiving her Ph.D. at Brown in 2004, she joined the faculty of the Center for Demographic, Urban and Environmental Studies at Colmex. In 2009 she was named director of the Center, where she transformed and revitalized the master's and doctoral programs, added a new program of modular training in advanced research methods, and hired a number of new faculty from top-tier U.S. doctoral programs. She also established a new demographic journal, Coyuntura Demográfica, and from 2009 to 2015 she was president of the Mexican Demographic Society. 
Her research and academic activities focus on the issue of international migration from Mexico to the United States and its consequences for the Mexican population on both sides of the border. She has also studied the transitions to adulthood in Latin America, and the effects of demographic change, particularly on education.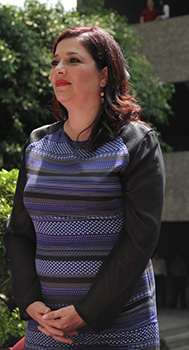 In addition to her work at the Center for Demographic, Urban and Environmental Studies, she is coauthor of three books and 45 book chapters and articles, and co-editor of five books. In recognition of her standing and expertise in the area of migration and demographic change in Mexico, Giorguli serves on the National Council of Migration Policy of the Secretary of the Interior, the Consulting Council of UNICEF in Mexico, the Citizen Advisory Council for Population Policy of the National Population Council, the Scientific Advisory Committee of the International Institute for Applied System Analysis and World Commission on Forced Displacement, among others.
She is a co-researcher for the Mexican Migration Project (MMP) with Princeton University, the University of Guadalajara, and Brown University. This past fall, Giorguli hosted the 30th Anniversary Conference of the Mexican Migration Project at Colmex. The MMP is the largest and most influential on-going study of Mexico-U.S. migration with support for more than 30 years from the NIH and has transformed the way migration is studied globally.
Dean Andrew G. Campbell will present the Horace Mann Medal at the Graduate School Doctoral Ceremony on May 27, 2018.