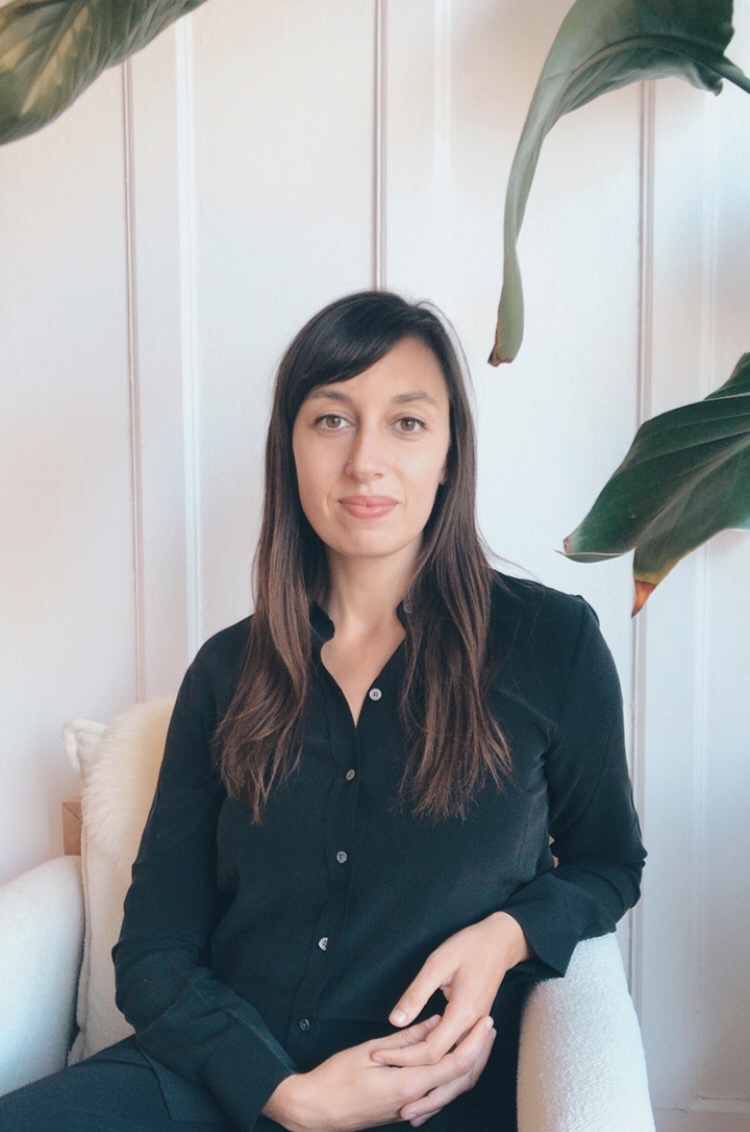 A sixth-year doctoral candidate in American Studies, kristen iemma has dedicated significant time to developing her teaching. She has worked as a TA for four courses, as well as designed and taught two additional American Studies classes: Archival Interventions: Tracing Knowledge, Power, and Memory Through the Archives and Books, Material and Digital, co-designed and co-taught with Steven Lubar. Additionally, iemma co-developed and co-taught five workshops with Heather Cole at the John Hay Library titled Remote Teaching with Primary Sources for Graduate Students.
iemma taught her first self-designed course, Archival Interventions, at the height of the pandemic during the spring of 2020. When required to move fully online, she managed the transition with "tremendous grace, skill, and confidence," shares Lukas Rieppel, Associate Professor of History. 
As part of the final project for this course, iemma asked students to work collaboratively to assemble a digital archive of the way Brown University students experienced the pandemic. 
"The Brown Undergraduate Covid-19 Archives were born out of this class, designed, collected, arranged, and stewarded entirely by my students. I am tremendously impressed by and proud of the work they have done," says iemma. The archive was covered in a News from Brown article about projects documenting the pandemic.
Her student nominators were very grateful for the opportunity to to express themselves during a particularly challenging semester. One nominator shares that Archival Interventions was one of their favorite courses, which has continued to guide their scholarship, academic interests, and work opportunities to date. They noted it was clear iemma had spent a considerable amount of time preparing and planning the semester to ensure students had the best experience possible.
Another nominator stresses that iemma was generous with her time and that her feedback was incredibly helpful and her practical knowledge of book arts enhanced their class projects.
Steven Lubar, Director of the John Nicholas Brown Center and Professor of American Studies and History, also praises iemma for her work as teaching assistant for AMST1903, Museum Histories. "She did an outstanding job in a complicated course with several field trips and both digital and traditional writing assignments. Her expertise in library and archival work added greatly to the course, and her calm and thoughtful work with the students contributed to excellent papers and projects. It was a pleasure to work with her, and I know that students appreciated her assistance in their work," says Lubar
For iemma, teaching has been one of the most rewarding experiences of her time as a graduate student at Brown. "It has been a joy to get to know my students, to think and learn alongside them, and I feel really honored to have my teaching recognized in this way," she says.
Outside of the classroom, iemma's dissertation, Archival Dispossessions: Record Keeping and U.S. Empire at the Turn of the Twentieth Century, examines the relationship between record keeping and U.S. imperialism from 1898 to 1943.
Olivia Lafferty, kristen iemma, Haley Keglovits, and Kristin Kimble received Excellence in Teaching Awards at the University Awards Ceremony on May 1, 2023.