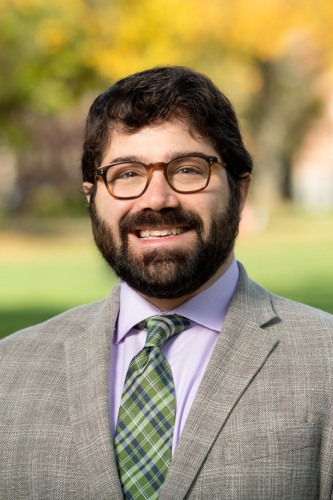 William Wittels
Assistant Dean of Academic Affairs
Areas of Expertise
Graduate Digital CV, Program review support, Updating of academic policies, Fellowship application support
William Wittels is the Assistant Dean for Academic Affairs at Brown University's Graduate School.
In this role, he collaborates with and builds capacity in Brown's 50 Ph.D. programs to maintain and ultimately raise the standard of excellence in research, teaching, and mentoring for which graduate education at Brown is known. In addition, he is the point person for supporting any of Brown's 3,000 graduate students applying for external opportunities such as those offered by the Fulbright, Fulbright-Hayes, and Dolores Zohrab Liebman Fund fellowship programs.
Prior to joining the Graduate School, Will managed Graduate and Undergraduate Programming for the Leadership Alliance. From 2014 to 2017, he was a member of the Tobin Project, where he fostered multi-year research initiatives, managed their Graduate Student Fellowship and created their Prospectus Development Workshop. 
He has held teaching appointments at Duke University and Humboldt University in Berlin. 
He received his Ph.D. in Political Science from Duke University and his B.A. in Political Science from Tufts University.