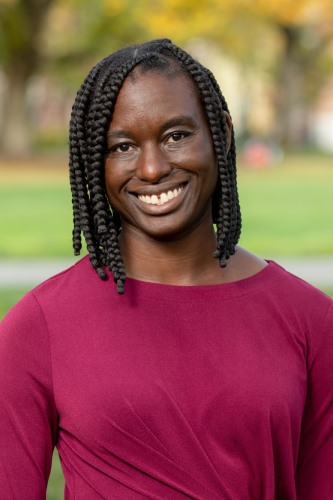 Alycia Mosley Austin
Associate Dean of Diversity and Inclusion
Appointments available through online self-scheduling.
Areas of Expertise
Develops initiatives to foster positive and supportive climate and community, Liaison to programs and offices to support positive student experience and retention, Liaison to programs on recruitment planning and outreach
Alycia Mosley Austin is the Associate Dean of Diversity of Inclusion in the Graduate School at Brown University. In this role, she provides leadership on a range of initiatives to recruit and retain a diverse graduate student body while fostering a positive and supportive climate and community. Her responsibilities include working collaboratively with faculty, staff, and administrative units to institutionalize change and best practices in diversity in graduate education across all programs and departments. She has led work in this area for over a decade, serving as a visible national leader, with notable experience building programming for graduate students and incentivizing transformational change within graduate programs.
Dean Austin comes to Brown from the University of Rhode Island where she served as Interim Associate Dean in the Graduate School, as the Associate Director of the Interdisciplinary Neuroscience Program, and as Adjunct Assistant Professor in Biomedical and Pharmaceutical Sciences. She holds a bachelor's degree in neuroscience from Brown University and a doctorate in neuroscience from the University of California, San Diego.