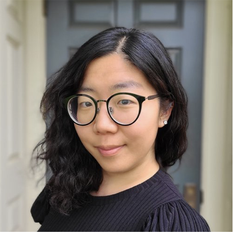 "The NISS award helped me to see the significance of reaching out to a wider audience beyond my own field and sharpening my research questions through interdisciplinary conversations," says Hong.
Her dissertation shares an original account of the Cold War by viewing its history in the context of what scholars call "synthetica"—the material world increasingly made of synthetics. It highlights that the Cold War unfolded when synthetic materials produced from petroleum—petrochemicals—rapidly replaced traditional materials. 
"She takes an interdisciplinary and transnational approach. Her plans are ambitious. I could not be more confident that Ji Soo's work will be of broad interest to Cold War historians, energy experts, environmentalists, and global historians of the 20th century," shares her advisor, Ethan Pollock, Professor and Chair of History at Brown and Professor of Slavic Studies.
Hong illustrates how both the United States and the Soviet Union sought intense exploitation of petroleum and petrochemicals, and saw mutual benefits in forming joint ventures, from resource expeditions to factory operations, despite political confrontations. She has titled her work, Business of Détente: Petroleum, Petrochemicals, and the Making of Soviet Synthetica, 1956-1982.
Tracing the American-Soviet business ties surrounding synthetic materials, Hong's dissertation demonstrates the ways in which the post-WWII industrial regime based on petroleum-intensive development shaped the course of the Cold War. 
Prior to coming to Brown, Ji Soo received her B.A. in History and Sociology and M.A. in History from Seoul National University.