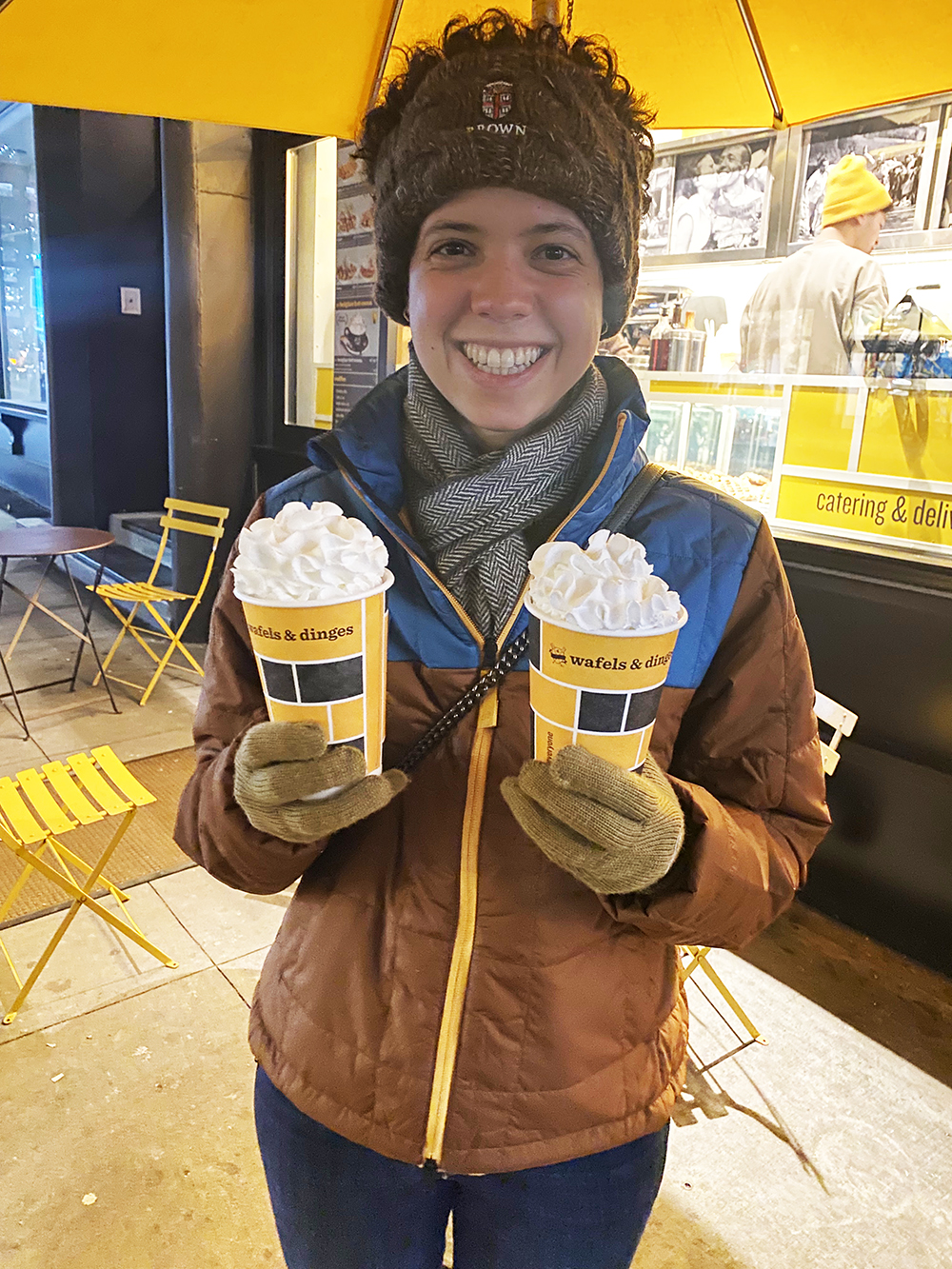 Phoebe Labat, Doctoral Candidate in History
Location: Aix-en-Provence, France
A fourth year doctoral candidate in History, Phoebe Labat will spend the academic year (through June of 2024) in the French city of Aix-en-Provence, which is home to the Archives Nationales D'outre-Mer (ANOM), France's overseas archives. 
Her dissertation work focuses on the social, economic, and political effects of hurricanes and earthquakes in the French Caribbean, Louisiana, and New France (Canada) between 1623 and 1843. Disasters in these areas affected the social relations among French colonists, enslaved Africans, and Indigenous peoples. While their stores are often hidden, disasters sometimes shed light on the experiences of non-European peoples living under French imperialism, explains Labat.
"I am looking forward to being able to examine centuries-old documents and deciphering seventeenth-century handwriting. Learning is a lifelong process and I am so thankful and privileged to be able to continue learning in such a hands-on and international capacity." 
Labat's recommenders share that, in addition to being a stellar scholar of the environment and natural disasters, she has the distinct experience of having many family members who lived through hurricane Katrina, which, among other experiences, sparked her interest in modes of post-disaster community resilience and continues to drive her to this day. They shared, "her strengths as a scholar, in combination with her personal drive, give the committee the greatest confidence in her ability to carry out the proposed project."
Labat has spent many years working towards this impressive award. "I am honored to have been selected for the Fulbright Advanced Scholar Award to France. I have been dreaming of earning this fellowship since I was a sophomore at Loyola University Maryland," says Labat.
Outside of the archives, Labat is enjoying eating great food and people watching in cafés. She is grateful to share her success with my professors at Loyola and my advisers here at Brown. "I would especially like to thank Dr. Linford Fisher and Dr. Bathsheba Demuth at Brown as well as Dr. Matthew Mulcahy and Dr. Katherine Brennan at Loyola," says Labat.
Owen Manahan '23 MPA, MPH
Location: Puebla City, Mexico
Recent graduate Owen Manahan is working as an English Teaching Assistant (ETA) with children in grades 4-6 in Puebla City, Mexico. He was drawn to the Fulbright opportunity based on his interest in both public health and education. Through his master's coursework at Brown, he developed an interest in improving coordination between health systems and public school districts.
"My aspiration is to one day helm a school district as a superintendent writing policies that incorporate public health services and greater health education. But before reaching that point, I'm committed to immersing myself in the art of teaching," says Manahan.
He is excited the Fulbright opportunity aligns with his goals, allowing him to further refine his ESL teaching skills and "offering invaluable insights into the nuances of a foreign education system, and broadens my understanding of cultural dynamics in the classroom."
Manahan had greatly enjoyed his first few months as an ETA. "Spread across nine classrooms, these 4th to 6th graders amaze me with their endearing eagerness to learn. Their stories about their lives and inquisitive questions about the United States infuse our interactions with genuine warmth and curiosity," he says. 
"Owen has a dynamism, energy, and passion that is quite rare among graduate students. It's clear that he loves teaching and connecting with students quite deeply," reported Manahan's recommenders in his Fulbright application.
Outside of the classroom he's working to build the Pickleball community in Puebla and giving Pickleball lessons at a local sports club.
He's also busy learning various ESL teaching methodologies, delving into lesson plan ideas, and understanding Mexico's national English education standards.
"The allure of exploring new places and living in a different cultural setting for a year is an added bonus," says Manahan.