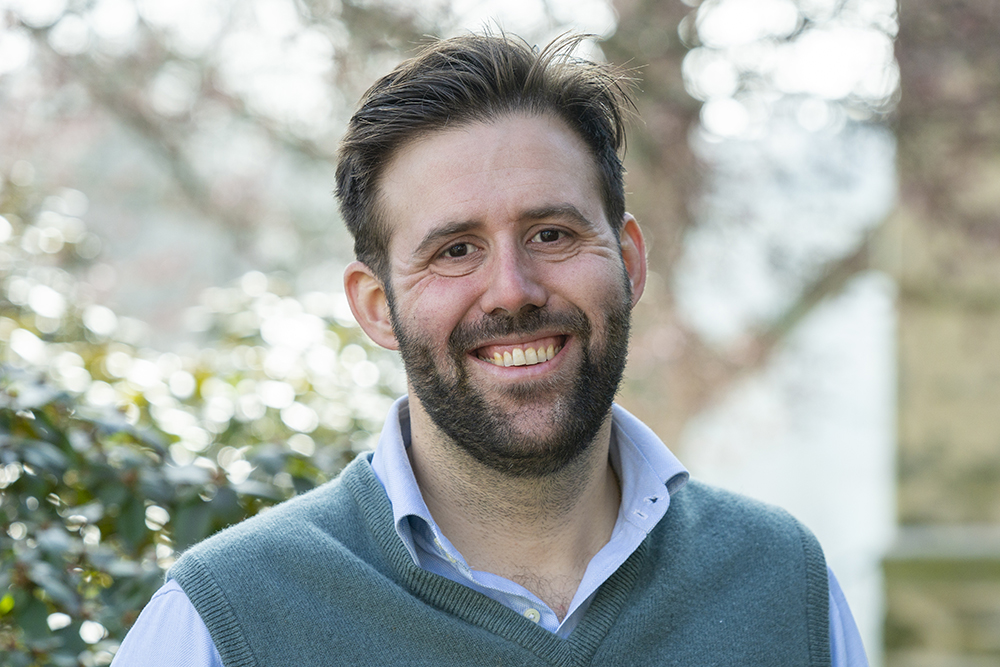 Hogan's work focuses on the literature created in and about nineteenth-century Central America transit zones.
In his words, "Powers great and small sought to control the interoceanic routes through Panama and Nicaragua — and the lucrative trade that passed through them. Despite their small size, these transit zones, as they came to be called, played an outsized role in nineteenth-century imperial expansions. At the same time they were the setting for a similarly outsized literary and cultural production, which is remarkable in its global scope and its depth of engagement with new imperial orderings."
As Hogan outlines, from the beginning of the California Gold Rush in 1848 to the completion of the Panama Canal in 1914, exercising control over these transit zones was a persistent preoccupation among writers in the British Empire, the United States, and the new Latin American republics. His dissertation brings together texts from these different literary fields; in methodology it combines textual analysis with literary history, political economy, critical geography, critical infrastructural studies, and the histories of technology and medicine. 
"The Queen of Two Worlds is a trailblazing work, rigorously researched in Bogotá, Panamá and the US, brilliantly written which has opened the lesser studied literatures of Central America, specifically the literature of and about Panamá, to a much needed planetary dialogue," says Felipe Martínez-Pinzón, Associate Professor and Director of Graduate Studies for the Department of Hispanic Studies.
To complete this work, Hogan spent several summers consulting rarely-viewed archives in Panama and Colombia. His advisors and readers share that the work is "groundbreaking", "ambitious in its breadth" and a "major contribution to the study of nineteenth-century literature in both English and Spanish."
"To think that my dissertation may offer something of value to the community of scholars is wonderfully satisfying. I feel rewarded for the years of effort spent on the project, and immensely grateful for the support of my family, my extraordinary committee, my department, and the university for giving me the time, the guidance, and the resources to bring it to fruition," says Hogan.
He is working toward submitting his work to academic publishers later this year. A chapter of his dissertation appeared in the spring 2023 issue of English Literary History (ELH), a leading literary studies journal, under the title  'All Ways Open to all Men': Anthony Trollope and Mary Seacole in The Central American Transit Zones.
"It is informed by deep personal reflection, a sense of professional and intellectual calling, and sheer excitement at the possibilities of opening to literary study a topic with such important interdisciplinary connections," shares Esther Whitfield, Associate Professor of Comparative Literature and Hispanic Studies.
Hogan hopes that his research will continue to bring discussions of Central American literature and culture into conversation with work taking place in English, Hispanic, and Latin American and Caribbean studies, and will help reframe the narratives of the global nineteenth century around places, like Panama and Nicaragua, whose centrality has been only insufficiently recognized.
While at Brown, Hogan received the Albert Spaulding Cook Prize for the best graduate student essay in Comparative Literature and was awarded the Cogut Institute for the Humanities graduate fellowship.
After completing his degree last Fall, Hogan accepted his current role as Mellon Post-Doctoral Fellow in the John B. Hurford '60 Center for the Arts and Humanities and Visiting Assistant Professor of Peace, Justice and Human Rights at Haverford College in Pennsylvania. He teaches courses on nineteenth century literature and culture while also pursuing research and teaching on the politics and finances of the contemporary U.S. university, a topic that interested Hogan during his work with GLO, the graduate student union at Brown, and as the graduate student representative to the University Resources Committee.
Beyond his scholarly work, Hogan often writes for a nonacademic audience, with essays on literature, culture, and politics published in outlets like the LARB, The Baffler, The Chronicle of Higher Education, and Teen Vogue. More information about his scholarly and popular writing can be found on his personal website 
Since last year, Hogan has been splitting his time between Providence and Philadelphia and is looking forward to fully relocating to Philadelphia with his partner Anna, daughter Molly, and dog Bonnie in August. 
"Being selected for this award is an extraordinary honor. I am humbled and gratified that my department thought highly enough of my work to nominate me for the prize, and still more so that the graduate committee named me as the winner," says Hogan.
Doctoral candidates and graduates, Dennis Hogan, Kiara Lee, Anant Hariharan, and Suvaid Yaseen were selected for the Graduate School's Joukowsky Family Foundation Outstanding Dissertation Award. Prizes are awarded at the Doctoral Ceremony on May 28, 2023.