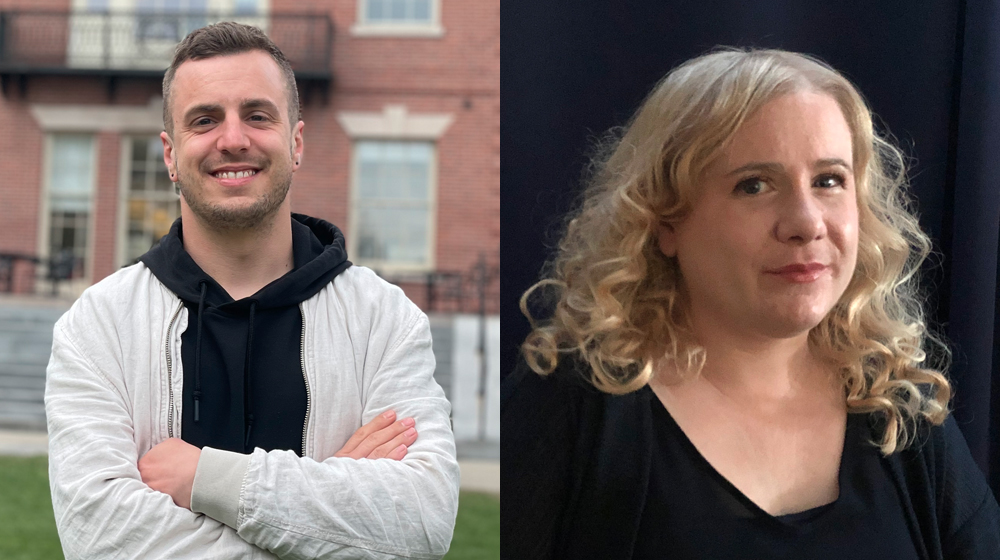 As the Director of the Global Brown Center, Andrew Heald has helped international students at Brown succeed. He has developed and implemented a variety of community-building programs that foster a sense of belonging and ensure that international students have a positive experience even when they are away from family and friends.
His nominators share that even during the pandemic Heald continued to strengthen the international community at Brown. His impact on international students and especially master's students is recognized widely.
"I have nothing but gratitude in my heart. I have found so much joy in working with our international graduate student leaders to build a home away from home. Building a sustainable community requires collective effort, and I learn so much from the amazing students I work with, including the impactful leadership of Ugoji, Irene, Mamaswatsi, and Ramisa in their respective roles here on campus," says Heald.
Kerry Sabbag, Department Manager of Slavic Studies, has made an indelible mark on the workings of the Slavic Studies Department. Her contributions have been fundamental in enhancing the graduate student community and the opportunities for graduate students.
Nominators share, she has made herself available as a friend and confidant for graduate students, that she is always a knowledgeable resource on navigating the department, and helping students to manage the challenges of graduate life. 
Sabbag always advocates for graduate students within the department and across campus. "She has brought a sense of community to the department that is unquantifiable in its importance," say her nominators.
"I'm so grateful for the opportunity to work with such a wonderful group of graduate students. To me, part of the Academic Department Manager's job is to create and support a positive atmosphere and sense of community in the department. And to make everyone's work life a bit easier. This nomination by our graduate students tells me that, with their help, I'm on the right track," says Sabbag.
Heald and Sabbag will receive their Bates-Clapp and Wilson-DeBlois awards at the Master's and Doctoral Ceremonies on Sunday, May 28.