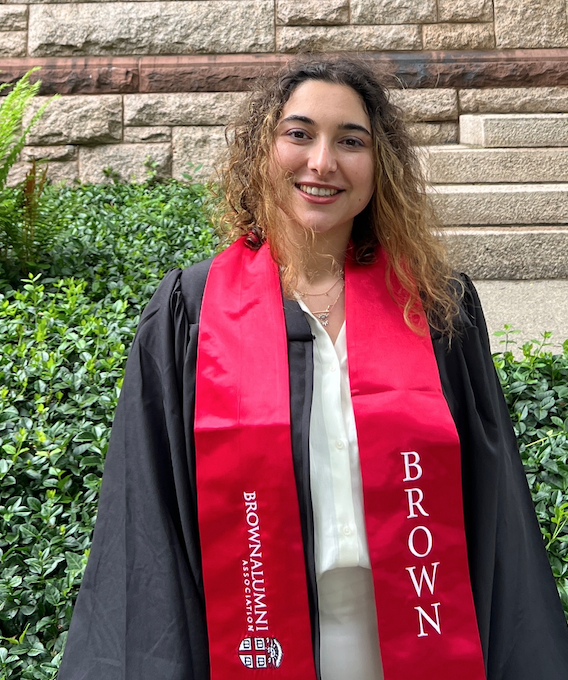 Brown University welcomes thousands of outstanding students a year, accomplished for their work in and out of the classroom. This year, in recognition of her contributions to the department, the University and the field, Ilayda Top Sc.B'20, Sc.M'23 in Biotechnology has been awarded the 2023 Brown Outstanding Academic Accomplishment Award.
Top graduated from Brown with honors in 2020, earning a Sc.B in neuroscience. She returned to her alma mater in 2022 to pursue a Sc.M. in Biotechnology. Her thesis advisor, Associate Professor of Medical Science and Engineering, Diane Hoffman-Kim notes, "I have known Ilayda since 2018 and had the pleasure of being her research advisor for her neuroscience honors thesis. We were all very excited when Ilayda returned to Brown for her master's work to focus on a very important area."
Top's area of research is ischemic brain injury, which occurs when there is disruption of blood flow to the brain, such as in stroke or severe traumatic brain injury. Despite decades of research, there are few therapeutic options for patients. Using a 3D brain microtissue model, Top and Hoffman-Kim et al. developed a brain ischemia model, which replicated many of the features of ischemic brain injury. Their promising findings were recently published in the journal, In vitro models. Read more.