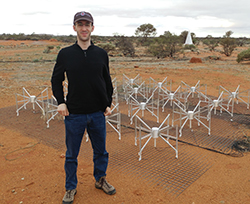 Doctoral students can apply to the Graduate School for up to $1000 to cover travel and related expenses for scholarly research. Given funding limitations, an application does not guarantee support. Some programs have independent funds to support such travel; students should check with their Director of Graduate Study (DGS) for more information.
*Please note that in an effort to more equitably meet the current travel funding needs of graduate students, starting Summer 2022, the Doctoral Research Travel Grant will not be a matching award and no longer requires that students receive funding from outside sources to be eligible to apply.
All applications and associated documentation must be submitted online through UFunds. Please email graduate_travel@brown.edu with any questions.